The past year at Champlain Valley Physicians Hospital has meant so much to thousands of New Yorkers who have walked through its doors.
The hospital expanded its Pediatric Hospitalist program. Administration hired 60 new care providers. They built an activity center to help patients feel more comfortable during long-term stays. They even welcomed community members to enjoy concerts on the hospital's front lawn.
For residents in rural Northern New York, CVPH provides critical access to life-saving care in their own community. That's why Jackson + Coker – a top healthcare staffing firm – has chosen CVPH as its Community Impact Award winner for Fourth Quarter 2018.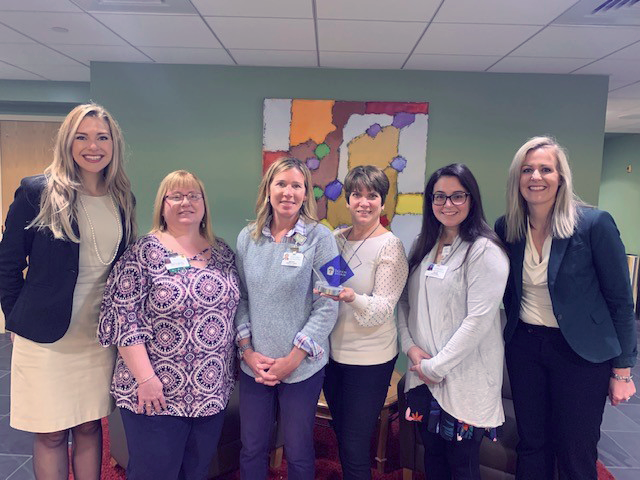 Jackson + Coker started the awards program to honor hospitals and health systems that are making a positive impact on their communities and increasing access to care. Our mission is to ensure every patient has access to a healthcare provider, and we're proud to partner with like-minded organizations like Champlain Valley Physicians Hospital.
As part of the recognition, Jackson + Coker awarded CVPH staff with a $1,000 donation for a charity organization of their choosing. The donation will go to The Foundation of CVPH, a not-for-profit entity which funds programs at the hospital to improve lives. The Foundation supports new hospital equipment to better patient care and continuing education scholarships for CVPH providers, among other initiatives.
Representatives from Jackson + Coker traveled to Plattsburgh, New York, to present an award plaque and the donation. Members of CVPH's physician recruiting and medical staff administration accepted the award on behalf of the organization at a special ceremony.