Ways Alabama can move towards improving women's health care.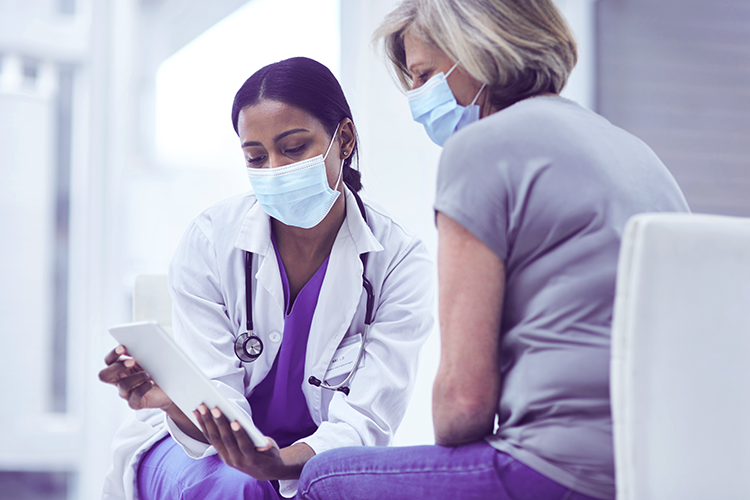 The Alabama Department of Public Health ranks access to care as the state's second greatest health concern, followed by the third-most important concern: poor pregnancy outcomes. Alabama's officials seek to reduce barriers to care and ensure all pregnant women receive prenatal care. 
How can your facility move towards improving women's health and Alabama's women's health care overall? 
Women in the state are afforded many positive health benefits. Lower cost of living leaves families with a larger portion of their incomes to cover healthcare expenses. Over 90% of women who recently gave birth say they received a postpartum checkup. Alabamans have a lower rate of uninsured people than the United States. 
Still, there are gaps in women's care. The United Health Foundation ranks the state of Alabama 46th in the U.S. for women's health, citing issues such as the high prevalence of food insecurity and the high infant mortality rate.
Here are three innovative ways healthcare facilities – like yours in Alabama – are overcoming similar challenges.
Rural hospitals across the U.S. are shuttering maternity units to cut costs, and Alabama is no exception. Of 67 counties in Alabama, 33 don't have any practicing OB/GYNs. This leaves many women driving hours to receive prenatal care, well-woman checkups, cancer screenings or sexually transmitted disease testing – or forgoing care altogether.
Specialty practices are increasingly turning to advanced practitioners to supplement the services of their OB/GYN physicians. Women's health nurse practitioners and physician assistants complete additional education focused on providing care to women of all ages.
See the stats – 25% of obstetrics-gynecology practices now employ advanced practitioners.
Maternal/infant mortality.
A scary statistic: maternal mortality increased a staggering 21% in Alabama from 2016 to 2018, according to the United Health Foundation. For every 100,000 live births here, 11.9 women die. 
Alabama public health officials say adequate prenatal care is one of their top priorities. The state continues to struggle with some of the worst infant mortality rates in the nation; babies born in Alabama are 25% more likely to be low birth weight than babies in the United States. 
Arkansas has also struggled with high rates of low birthweight babies. Out of 75 counties in Arkansas, 73 are designated as medically underserved, and women there have limited access to specialized maternal and fetal medicine. 
Arkansas intervened to provide telehealth services for women in rural areas, resulting in increased access to care for pregnant women and reduced infant mortality.
Read how Arkansas increased access to care for women in underserved counties through telehealth.
Over 28% of women aged 18 to 44 in Alabama say they don't have a personal doctor or health care provider. Without regular well-woman exams, chronic illness can go undetected or mistreated. The Office of primary care and rural health in Alabama counts 55 of 67 counties in the state as rural. Rural counties – where the population has more restricted access to healthcare – are growing at a greater rate than urban counties.  
More providers are needed to fill rural health gaps, but how can you recruit in an underserved area?  
Heart disease is Alabama's No. 1 cause of death. Many people in Alabama have hypertension or high cholesterol and don't know it, according to the Alabama Department of Public Health. Early detection can help mitigate the effects but relies on access to primary care. Alabama women have one of the lowest life expectancy rates in the country.
Kearny County Hospital, a community facility located in a secluded part of Kansas, focuses its recruitment efforts on mission-driven physicians. By aligning the entire organization as mission-focused and offering providers perks such as two months off each year for international mission work, Kearny County has garnered a huge interest from candidates and has a growing volume of patients.
See how Kearny County Hospital makes an impact for its community.
Are advanced practitioners the right choice for you?