Delivering positive results.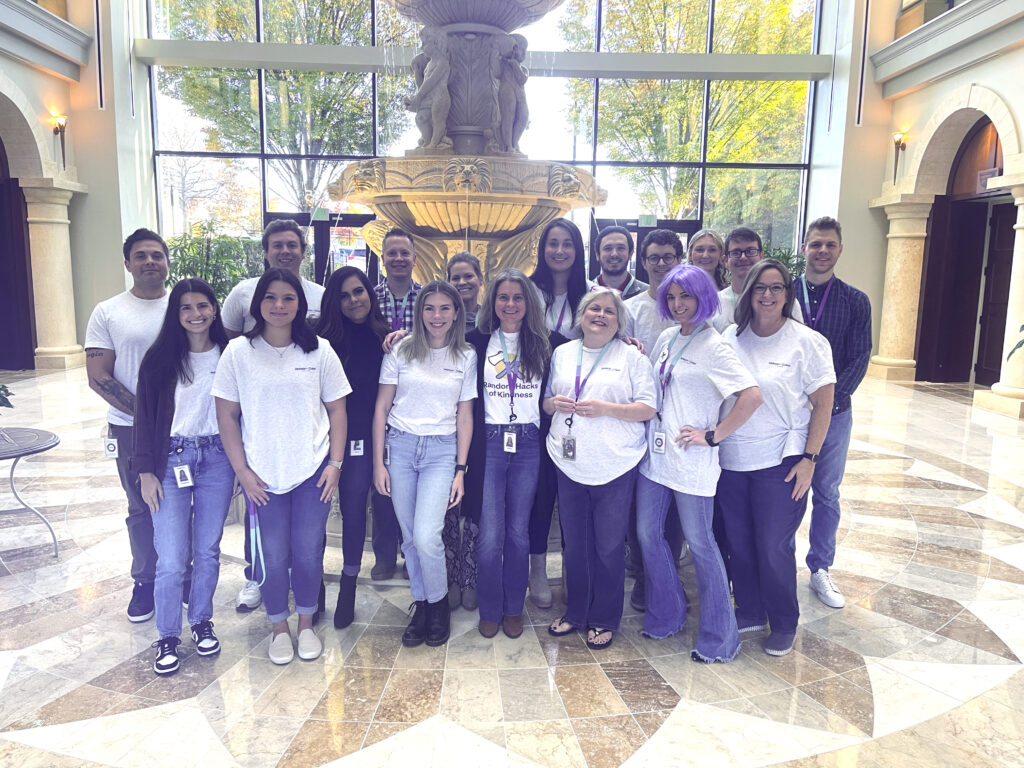 "Medical staff professionals can contribute to positive patient outcomes by thoroughly reviewing each physician's and advanced practitioner's file. We eliminate potential patient risks. This ensures the best medical care is given by the right healthcare professionals," says Alyssa Olasz, Senior Verifications Coordinator at Jackson + Coker. 
In many ways, medical staff professionals [MSPs] are gatekeepers of patient safety within the $4.1 trillion-dollar healthcare industry. They work behind the scenes ensuring physicians and advanced practitioners meet regulatory standards and, in turn, minimize patient risk. This is true at Jackson + Coker, as physicians and advanced practitioners are vetted. 
"We strive to make the privileging, verification, and licensing process as seamless as possible by being a conduit that transfers facility requirements from a clinician who has been approved for their staffing needs. This is accomplished by owning as much of the administrative burden as possible for clients and clinicians," says Zachary Cole, Senior Privileging Coordinator at Jackson + Coker. 
The depth and breadth of MSP's work can depend upon their role within an organization and be multifaceted. National Association Medical Staff Services (NAMSS), which has more than 5,000 members, shares ten core functional areas of the profession: 
Manage provider enrollment process.

 

Analyze and manage data verification.

 

Manage privileging or credentialing process.

 

Conduct, participate, and maintain credentialing and privileging.

 

Conduct, participate, and keep clinical competency evaluations and peer reviews.

 

Compile with accreditation standards and regulatory standards.

 

Manage compliance with state and federal accreditation and regulatory requirements.

Conduct, participate, and maintain primary source verification.

 

Manage departmental operations.

 

Facilitate medical staff functions.
"MSPs like myself strive to continually refine the locums experience. Our goal is to ensure physicians understand the client's requirements and assist with gathering and obtaining needed information," says Stephanie Erndl, Privileging Coordinator at Jackson + Coker. "I'm able to organize all the physician's credentialing information in a way that makes it efficient for the client to review and process. These proactive efforts eliminate challenges within the credentialing process and make it possible to credential a physician or advanced practitioner quickly."  
#MSPWeek is an excellent opportunity to thank these dedicated professionals for how they elevate patient care for the better. 
"I love having the opportunity to positively impact the ability of patients to receive the care they need through the physician or advanced practitioner J+C submits. The rush and fulfillment of learning an approved physician has been granted privileges to work their booked assignment is addictive. Knowing the news is welcomed by all involved in the process increases my joy and sense of fulfillment. Transforming lives is a privilege and a gift," says Cole.  
To learn more about NAMSS, visit NAMSS.org/Tomorrows-MSP/-MSPWeek.

If you're a manager or healthcare organization looking to strategically strengthen your staffing mix, connect with us. Jackson + Coker can design a customized solution to help you increase positive patient outcomes.