Why the ER is being affected.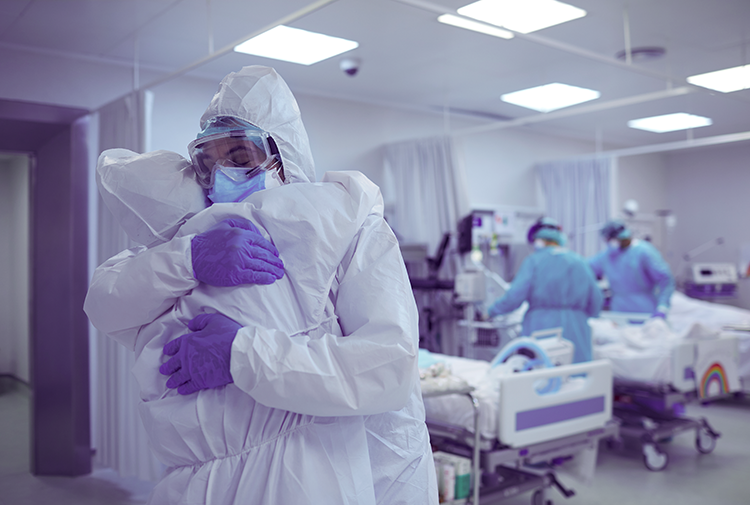 In 1850, America was in a movement to provide more humane care of mentally ill patients by treating them in hospitals. At that time, there were about 14 beds per 100,000 population.
In 2010, the supply was 14.1 beds per 100,000 population. We are in a crisis of 19th century levels.
Nationwide, we are seeing a decrease in the number of available psychiatry inpatient beds, and it's leaving emergency departments with the task of caring for patients while they wait for a bed to open up.
The emergency department has become a dumping ground for patients who have been abandoned by every other part of the healthcare system," said Dr. Rebecca Parker of the American College of Emergency Medicine (ACEP).
A survey conducted in 2016 by the American College of Emergency Physicians noted that 2.2 million patients experiencing mental health issues visit emergency rooms each year, where they often realize they have nowhere to go and no treatment available.
Nearly half of emergency medicine physicians in an ACEP survey said they have a least one psychiatric patient per day held in their emergency department waiting for a bed. But less than 17 percent said they have a psychiatrist on-call to respond to emergencies.
There's a growing awareness of mental illness driving patients to seek care. The Affordable Care Act ruled mental health and substance abuse treatment were essential benefits under ACA plans.
Patients with mental health conditions are more likely to seek treatment in the ER than physically ill patients, according the National Hospital Ambulatory Medical Care Survey. These patients also tended to spend more time in the ER than those with physical symptoms.
The ER must pick up the slack from gaps left in America's mental health care system. More than 123 million Americans live in Mental Health Care Professional Shortage Areas (HPSA), which are designated areas where there is an insufficient number of providers to serve the local population.
That leaves the ER as the only option for psychiatric patients or addiction patients when local treatment centers are full or non-existent and our nation's opioid crisis is only compounding the problem. How can hospitals help overdose patients from returning to the ER? Some experts are calling for mental health services for these patients in the ER itself.
Affecting the rest of your organization.
Psychiatric patients remaining in the ER as they wait for an inpatient bed remain there more than three times longer than non-psychiatric patients, which costs hospitals about $100 an hour in revenue, according to a 2012 study in Emergency Medicine International. These researchers also noted that when ED beds were tied up and non-psychiatric patients had to wait for treatment, it's more likely the hospital had declines in patient satisfaction and public reputation.
Having an available psychiatrist on-call – whether through telehealth, locum tenens or a permanent hire – can help your organization mitigate these effects and provide high-quality care to your community.
See more stats regarding mental health patients in the ER.