The physician shortage in specialties like Primary Care and Psychiatry has caused a dramatic increase in the demand for Nurse Practitioners. Resulting from an aging population and changes in the healthcare system, many facilities all over the country are left without adequate coverage, and the problem will only continue to grow. In order to fill those gaps, facilities are turning to locum tenens Nurse Practitioners.
Your services as a Nurse Practitioner are in high demand because facilities are employing locum tenens NPs to fill gaps in coverage. As a Nurse Practitioner, you can combat the shortage and optimize your career by exploring locums work.
Locum tenens is a Latin term meaning "temporary placeholder." Locum tenens physicians and Nurse Practitioners provide care to patients temporarily – anywhere from a couple days to many months – in a facility that needs coverage. Healthcare organizations hire locum tenens providers to cover vacation time, account for seasonal high volume, combat high patient wait times or step in until a permanent hire is found. There are locums opportunities all over the country, but you are not required to be mobile. You can find opportunities in the area you live in.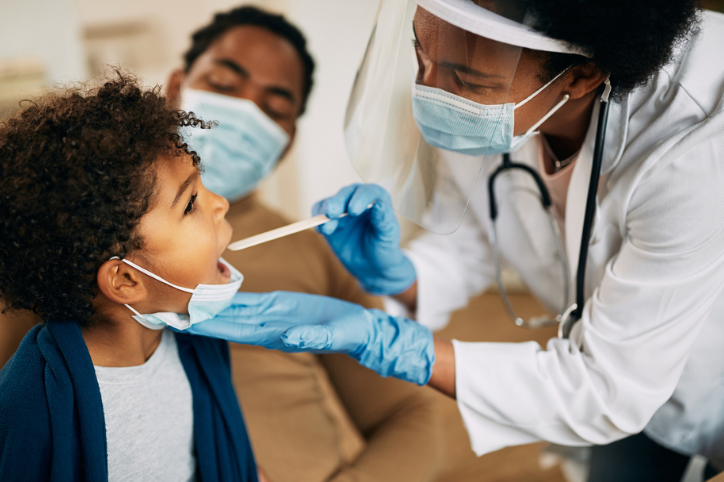 Curious About Locums Opportunities?
Why Is Locum Tenens Right for Me?
Big, small, urban, government and private facilities use locum tenens. The benefits to you as a Nurse Practitioner include:
More career independence and flexibility: You'll have more variety of opportunities, the ability to chose your own schedule and freedom to take control of your career.
Extra income: If you're looking to pay off student loans or looking to supplement your income, you can work locum tenens in addition to regular employment by picking up moonlighting or weekend coverage.
A greater range of career experience: Being exposed to new practice environments can provide greater opportunities to expand your career and choose the type of employment that works best for you.
Opportunities to travel: Working locum tenens gives you the opportunity to see various parts of the country or stay close to family.
Projected Percent Change in Employment for NPs, PAs and All Other Occupations, 2019-2029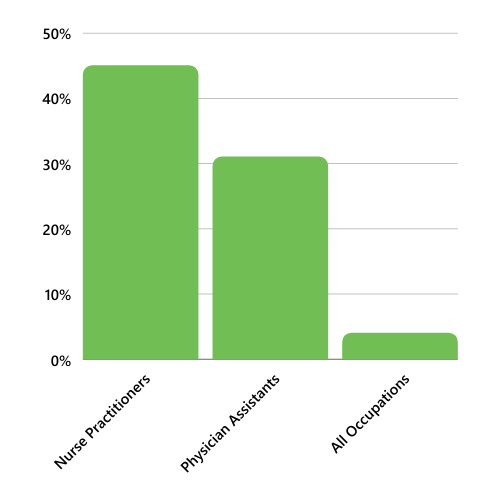 Nurse Practitioner jobs are projected to increase by 45% from 2019-2029, compared to 31% for Physician Assistants and 4% for all occupations. Source: Bureau of Labor Statistics, 2021
Nurse Practitioners are an important part of the solution to reducing patients' barriers to care and providing better patient outcomes. Your growth potential is exponential, and locum tenens can help you find the right career path for you.
Contact us to get started on your locums journey. We'll handle all the logistics so you can focus on patient care.