Are rural hospitals embracing locum tenens as a solution to the rural physician shortage?
Rural hospitals are in a fragile economic state. Since 2010, 106 rural hospitals have closed. At the time of this report, the Rural Health Web estimates another 700 rural hospitals – roughly one-third of the 1,875 rural community hospitals remaining – are vulnerable or at risk for closure.
While all hospitals are under economic pressure, the challenges facing rural hospitals far surpass those faced by urban facilities. In general, rural community hospitals must navigate through higher rates of uncompensated care, a greater percentage of patients who are uninsured or insured by government programs (Medicare and Medicaid) which typically reimburse at a rate lower than private insurance, and a decline in inpatient admissions.
Rural hospitals are left burdened, unable to invest in new technology that would advance patient treatment and diagnosis, and unable to offer recruitment packages that would attract and retain highly experienced and specialized physicians. The resulting outmigration of patients who perceive better care and easier access in urban areas further strains rural hospitals.
Thus, the physician shortage is keenly felt in these rural communities. Twenty percent of the U.S. population lives in rural areas, but only 12% of primary care physicians and 8% of physician specialists practice in rural areas. From 2013 to 2015, the physician population in the U.S. grew by 16,000 practitioners, while the number of rural physicians dropped by 1,400.
The shortage of physicians in rural areas is further complicated by the medical profile of patients living in these areas, who tend to be older and in poorer health. A 2017 study from the CDC demonstrates that rural Americans are more likely to die from five leading causes:
Heart disease.
Cancer.
Unintentional injuries.
Chronic lower respiratory disease.
Stroke.
Rural hospitals need access to specialists.
Locum tenens offer an immediate solution for the rural physician shortage. But are rural hospitals embracing that solution?
A recent study by Jackson Healthcare in partnership with Jackson + Coker sought to understand the usage of locum tenens physicians among the Medicare population in the U.S.
The aim was to identify ways to improve patient access to primary and mental health care for the most underserved. In a retrospective analysis of Medicare encounters in 2017, the study found rural hospitals make use of locum tenens general practitioners in greater numbers than they do specialists. 
Methodology
.
The study compared care received from locum tenens physicians by Medicare patients in both rural and urban settings in 2017. Using a 5% sample of the year's data, our research assessed the type of care delivered based on the physician's National Provider Identifier in the Carrier File.
Findings.
Among the interesting findings in the study:
Of patients seen by locum tenens practitioners in rural areas, 72% in the sample were attended by diagnostic radiologists, compared to 58% of patients in urban areas.
Rural Medicare patients are more likely to see diagnostic radiologists and general practitioners in the Emergency Room than urban patients. Urban Medicare patients are more likely to see internal medicine subspecialists and emergency medicine subspecialists in the ER.
Even in an inpatient hospital setting, rural patients are more likely to see diagnostic radiologists and general practitioners than urban patients. Interestingly, urban patients are more likely to encounter Advanced Practice professionals (PAs and NPs).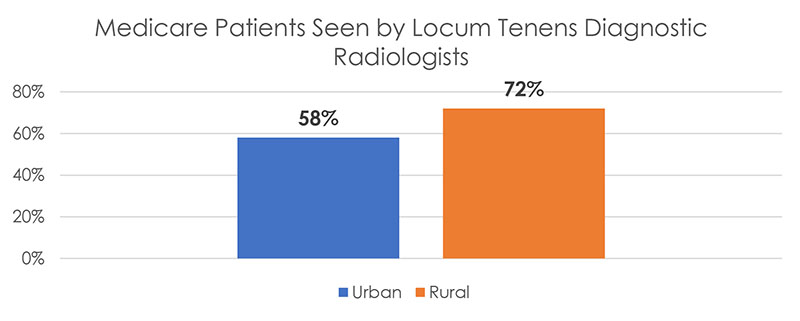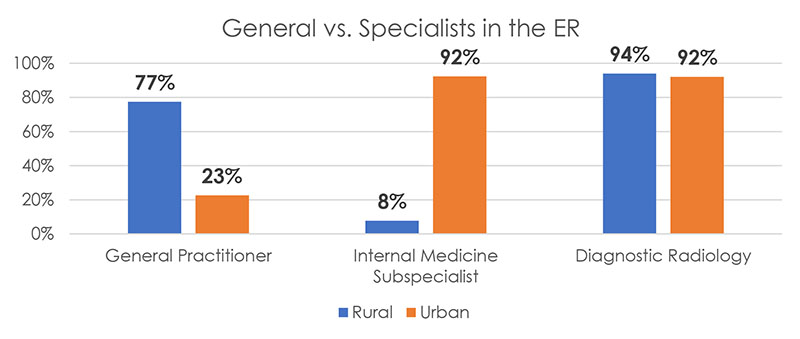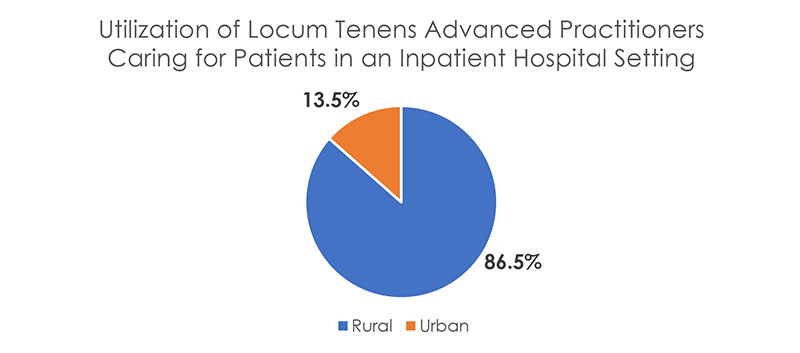 Conclusion and relevance. 
The study illustrates the increased availability of specialist physicians, including those working locum tenens, in urban settings. It further highlights processes rural hospitals have designed to expeditiously treat patients in the Emergency Room despite a lack of physician specialists. The study raises additional questions that should be tackled to improve care access.
Further questions to explore include:
Are general practitioners in rural areas using Diagnostic Radiology to compensate for the lack of specialists in these areas?
Why are rural hospitals not making use of locum tenens physicians in subspecialties? Is it cost related?
Why don't rural hospitals utilize Advanced Practice Professionals more? Is it because they do not have a physician supervisor or do other practice authority limitations play a role?
What recruitment strategies would attract specialists to rural settings? Additionally, what retention strategies are needed?
This study is a collaboration of effort by Jackson + Coker and Jackson Healthcare.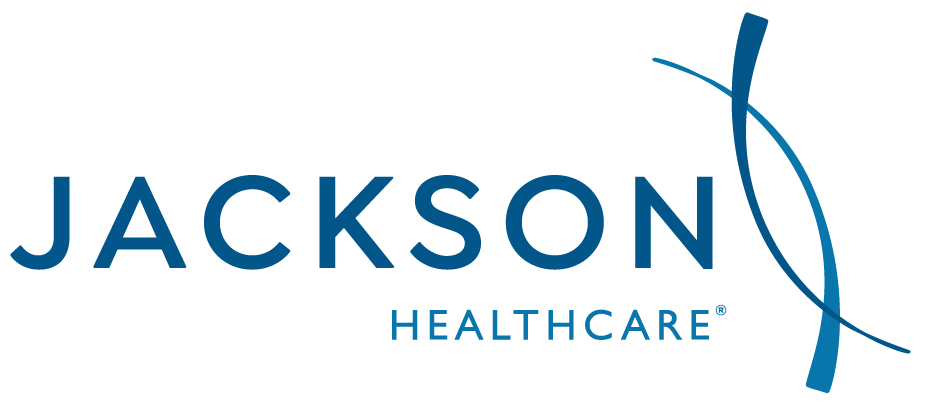 About Jackson Healthcare.
Jackson Healthcare®, the third-largest U.S. healthcare staffing firm by revenue, is a family of highly-specialized healthcare staffing, search and technology companies. With a mission to improve the delivery of patient care and the lives of everyone it touches, it helps thousands of healthcare facilities serve more than seven million patients annually. Backed by more than 1,500 associates and with over $1 billion in annual revenue, Jackson Healthcare is recognized as an employer of choice, having appeared in consecutive years on Fortune's Best Workplaces in Health Care and Biopharma list, in 2019 on the Best Workplaces for Women list and in 2018 on the Best Workplaces for Millennials list, as well as being named a best place to work by the Atlanta Business Chronicle since 2005. Learn more by visiting www.jacksonhealthcare.com.

Jackson + Coker Locum Tenens champions better locum tenens experiences by connecting healthcare organizations, large and small, with physicians and advanced practitioners who share the mission of improving patient care. With 40+ years of industry-leading experience, we transform lives through locum tenens staffing by combining concierge-level service, responsive communication, innovative tools, and customized, scalable solutions built for our customers.
Dedicated to the belief that everyone deserves compassion, we work towards one big idea: a better healthcare experience for all. Jackson + Coker Locum Tenens is part of the Jackson Healthcare® family of companies. For more information, visit jacksoncoker.com or follow us on LinkedIn, Facebook, Instagram, and Twitter.