The added value of Nurse Practitioners in healthcare.
Nurse Practitioners bring a unique approach to patient care – and patients appreciate their ability to create individualized care plans. But did you know medical practices that employ more non-physician providers like Nurse Practitioners are more profitable and productive?
Physician-owned practices with a higher ratio of Nurse Practitioners and Physician Assistants to physicians earned $100,748 more in net income, according to Medical Group Management Association.
Nurse practitioners can add value to your team by bringing a more individualized approach to patient care, more versatility to your medical staff, and ultimately allow your facility to save money. For example, multi-specialty practices were able to employ three more Nurse Practitioners per physician than their lower-performing counterparts, earning them 160% more in revenue.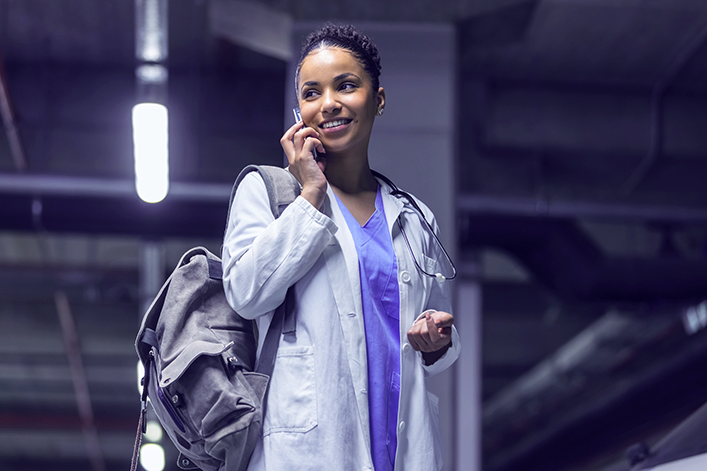 Learn how Nurse Practitioners can help combat the Primary Care shortage.
Nurse Practitioners can also offer value by:
Providing high-level care.
Reducing salary costs.
Approaching patients more holistically.
Practicing in rural areas.
Filling gaps in physician staffing.
Providing preventive care/health management and education to patients.
Patients see NPs more frequently now due to physician shortages, but patients report equal or greater satisfaction rates with NPs compared to physicians, according to the Agency for Healthcare Research and Quality. In another study conducted by University of Michigan, low-income patients gave NPs high ratings for listening carefully to their needs and showing them respect.
Employing Nurse Practitioners can boost your practice's revenue and productivity. NPs provide quality care and increase the overall efficiency of your team. Meet the needs of your patients by allowing Nurse Practitioners to leverage the full extent of their training in your organization.