Advice from locums physican, Dr. Bhagwan Moorjani.
By: Dr. Bhagwan Moorjani, Board-Certified Neurologist.
Dr. Bhagwan Moorjani is a successful board-certified Neurologist, practicing over the past 20 years. Nine years ago, he opened his own private practice… and then he started working locum tenens. He shares his advice for securing your first assignment.
I was aware of locum tenens very early in my career and even considered pursuing locums full-time directly after residency. However, there weren't many locums opportunities in my passion – Pediatric Neurology – at that time. After several years in private practice, I found myself looking for an opportunity to keep my inpatient care skills up to date.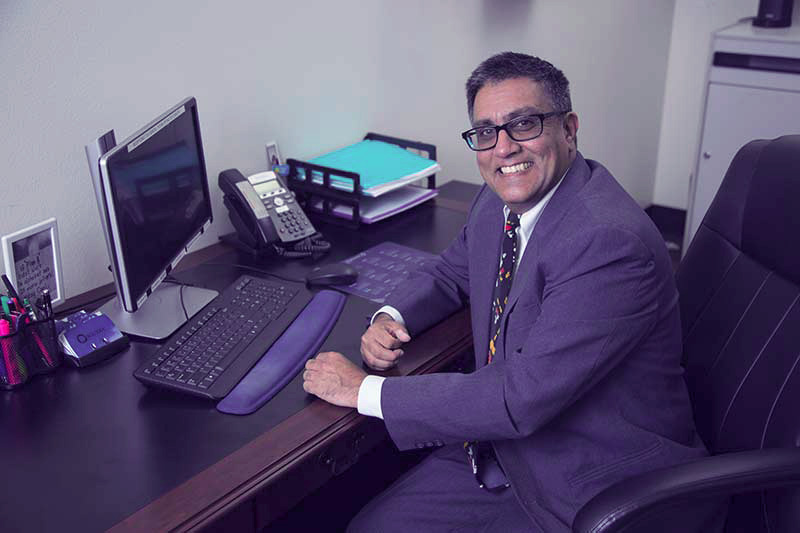 For years, I heard about a growing need for Pediatric Neurologists, and since I was always interested in locums because of the career flexibility, this was a perfect time to explore what locums had to offer. I knew I wanted to strictly work with inpatients, but most agencies wanted me to work inpatient care in combination with something else. I chose to work with Jackson + Coker because they truly listened to what I wanted and never tried to put me in a box. Jackson + Coker matched me with my first locums opportunity in Dayton, Ohio, at a children's hospital. The experience was amazing. I loved having the opportunity to travel to a new location, create my own schedule and work at my own pace. The hospital's support staff was awesome and not only was the work fulfilling, but I was also able to supplement my income in addition to my private practice.
This experience set the tone for the rest of my locums career, and I haven't looked back since. My advice to any physician or advanced practitioner who wants to try locums is to first stop and assess exactly what you would want out of your career as a physician.
Five important questions to think about before your first locums assignment.
1. "Do I want to practice locally? Or do I wish to travel?"
Many locums providers enjoy being able to travel and practice in new cities and states. You can find opportunities local to you as well.
2. "Where do I want to work?"
In the interview process with a facility, be upfront about what you are looking for in a position and be sure to ask what they expect from you during your time at their facility. A clear understanding of what the role entails creates a better locums experience for you and the facility.
3. "Am I okay with the requirements of working in different states?"
Rules and regulations vary by state. Keep in mind that you'll need to consider the requirements for acquiring medical licensure and state income tax in each state you work in. For Nurse Practitioners, you will need to be aware of Nurse Practitioner Authority in each state you choose to work in. Don't worry – your recruiter should be able to help you navigate!
4. "What type of work am I looking for?"
Locums allows you to choose your work environment – inpatient, outpatient, telemedicine, call only, 24/7, 7 days on 7 days off, dayshift, night shift, etc.
5. "Will I be able to adapt to new surroundings?"
Important question! Are you comfortable with change? Every facility and its medical staff are different. You must be able to quickly adapt to the regulations of that facility and the support staff you will be working with. A good way to adapt faster is to always be open to different perspectives on how things should be done. Learn the facility and their methods of operation, and how that pertains to you.
Once you figure out your answers to these questions, you are ready to decide on your future with locums. It may seem like a lot to consider, but locum tenens is fun, rewarding and provides you with the greatest amount of career flexibility.
If someone were to ask me right now what I gained from locum tenens on a personal level, I would say I gained my life back. When I say this, I mean I gained back my time. Time for myself and time for my family while still being able to do what I love, and that means everything to me.
Learn more about transitioning to locum tenens.