Polishing your physician CV, what to ask your recruiter, and more.
Utilize this free resource to physician job search tips when you're working with a recruiter or attending a job fair. Use the directory below, to determine which topics best suit you.
Tips for a polished physician CV.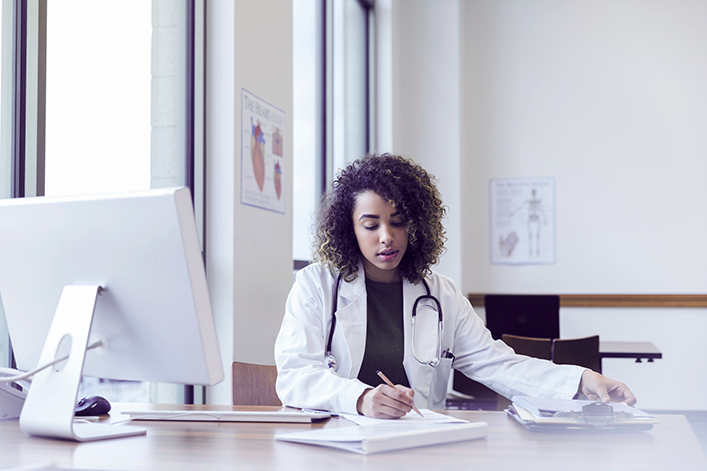 Name and contact information.
Email, phone number, Linkedin, Doximity profiles, and your personal website if applicable.
Your objective/personal statement.
Summarize your experience and what you have to offer while aiming to stand out from the pack.
Work history.
Start with your most recent position, account for any time gaps, be sure to note any locums work.
Education and training.
Most recent degree comes first. Always include dates you attended and graduated.
Board certifications/states of licensure.
Also include any other organizations such as DEA.
Awards, honors, and grants.
Be sure to advertise yourself, show off what you've accomplished! Also, include any speaking engagements or scholarships.
Publications.
Use bibliography style.
How to achieve the ultimate job fair experience.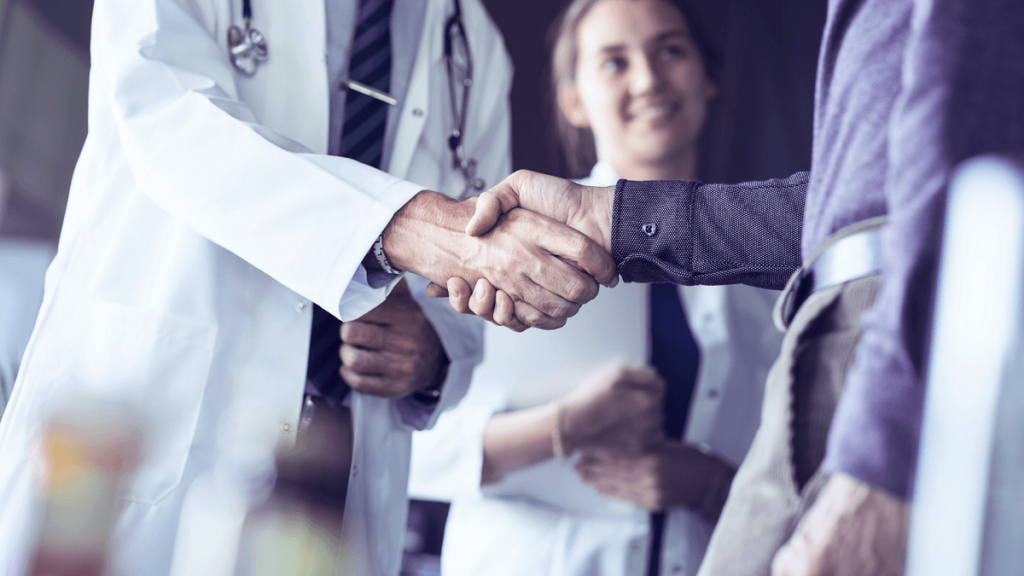 Do your research.
What organizations interest you? Healthcare clinics, hospitals, telehealth providers or locum tenens agencies? Choose who you want to speak with and learn a few things about them.
Look the part.
Have you ever heard the saying, "Dress for success?" Job fairs are typically less formal than an interview, but you should always be looking to impress your potential employer with how you carry yourself.
Optimize your time.
To be early is to be on time and to be on time is to be late, right? Always arrive early to a job fair and take advantage of the extra time to map out what companies you want to visit and when.
Elevate your introduction.
What would you like the employer to know about you? Your first impression is lasting! Summarize your attributes, motivations, and next steps for your career and present them to employers.
Anticipate responses.
What would you like to know about the employer? What would the employer like to know about you? Create a set of potential questions you would like to ask employers and potential answers for questions they make ask you.
Utilize event resources.
What would you like to gain? Take advantage of workshops offered to learn more about topics that interest you.
Keep in touch.
What meetings did you enjoy? Follow up with any recruiters or other participants you wish to connect with in the future using LinkedIn, email or business cards.
How to figure out your top job wish list.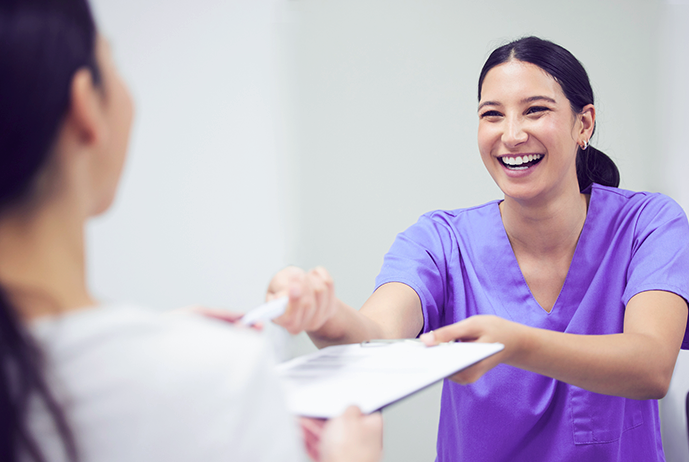 Set your short-term and long-term goals.
Decide where you see yourself next and how you plan to get there. Setting these goals will help you focus your search based on how you want to move forward in your career.
Decide what you want or don't want.
There may be certain aspects of your last position that you loved and the things you didn't love. Compile these thoughts and figure out what features matter to you most for a future position.
Weigh your salary expectations.
Are you comfortable with what you're currently making? And how flexible are you in terms of income for the right position? Check BLS for the going rates for your specialty.
Research organizations that stand out to you.
You should always have an idea of what organizations you would like to work for. You may not work for these organizations, but they represent the type of work environment, culture, and values you are going for.
Beneficial questions to ask your recruiter.
When you meet with a recruiter – whether at a trade show or over the phone – maximize your time and ensure they're the right fit for your needs. Here's what to ask: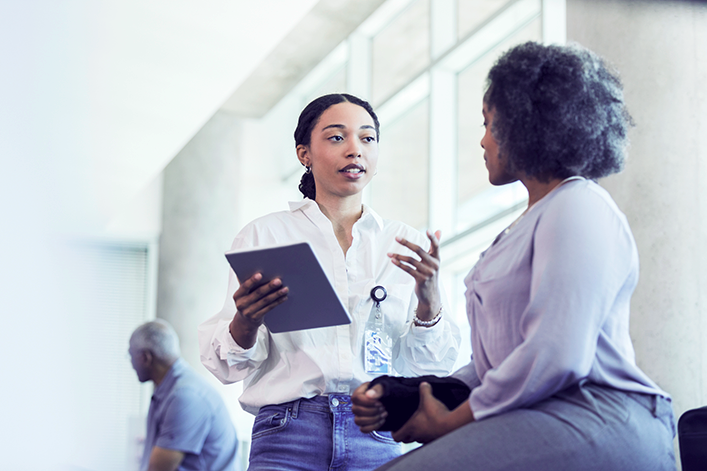 Do you have previous experience working with my specialty?
Working with a recruiter who has dealt with your specialty before is a plus, because the more knowledge they have in your specialty the easier they can pick out positions specific to what you would be looking for.
What is the hiring manager like?
Knowing some details about the hiring manager can help you get an idea of their leadership style and whether it fits your work style.
How long has this position been available?
You want to know how the candidate search is progressing. Usually, if the job has been on the market too long, it indicates that not many people are interested in the position or there isn't a clear depiction of what the employer is looking for.
Are there specific reasons other prospects were not selected?
This could give you a better gist of what the employer is looking for as well as any minor mistakes other candidates may have made.
What culture is displayed in this organization?
The answer to this question will give more insight into the organization and what they stand for. Now you can assess how your values align with theirs.
Considering working locum tenens?