How Pediatric care is evolving through technology.
The future of Pediatrics is evolving and offering increased opportunities to help children in need. Fifty percent of young children are afraid of visiting the doctor. It can be difficult for children – especially young children – to understand the "why" behind their treatments. Adapting medicine for kids isn't as easy as formulating current adult technology due to the physiological differences of a child. It also requires an understanding of how to make treatments less frightening.
Recently Dutch physicians studied the use of "needleless" injections to make children more comfortable and procedures more pain-free. Using microscopic needles, "needless" injections administer vaccines and draw blood with little to no discomfort.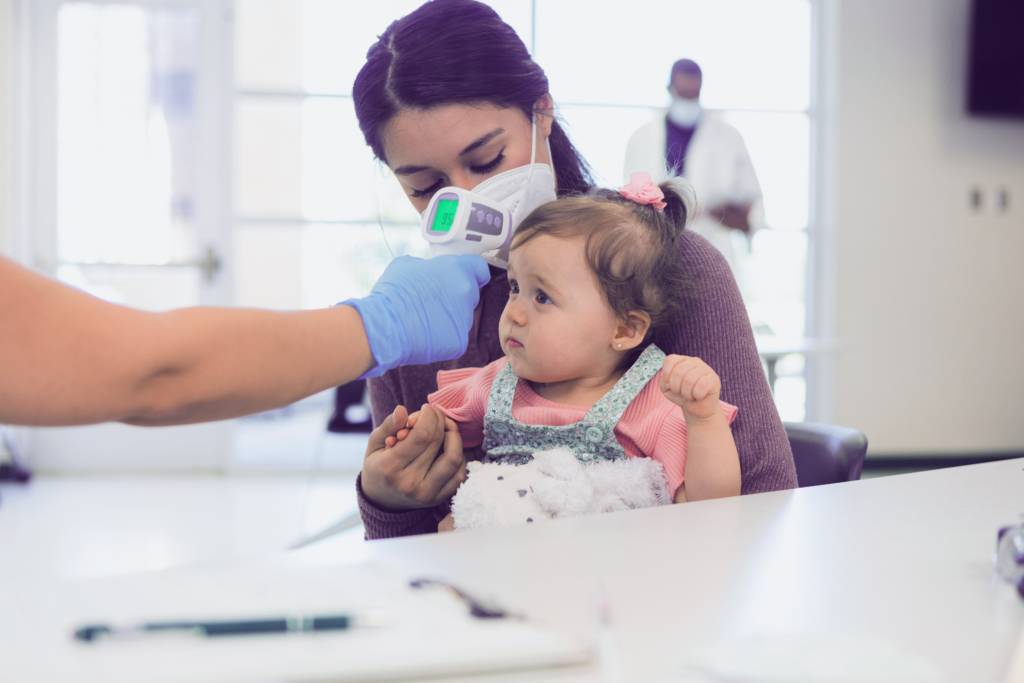 Making medicine accessible.
Patients needing pediatric care in specialties such as Development and Psychiatry can face wait times of weeks, and even months. Doctors and facilities look toward Telehealth to reduce wait times and accommodate those living in remote areas.
Telehealth has proven effective for families lacking immediate access to a Pediatrician for basic checkups as well. TempTraq's stick-on temperature gauges facilitate an easier visit by accurately assessing a sick child's temperature via the parent's smart phone. In turn, this allows easy communication and monitoring of the child by providers. 
Mobile units are used by hospitals and not-for profit organizations nationwide to improve patient care and reduce wait times. Providers at the University of Miami Pediatric Mobile Clinic see nearly 3,000 children a year, while Virtua's Pediatric Mobile Services Program provides developmental screenings, flu shots and lead poisoning testing.
The future of children's healthcare.
Through technology, Pediatricians are better able to serve their current patient base and onboard new patients, and hospitals can ease physician capacity and fight burnout.
Sources: Children's Hospital Association, Medgadget, Physicians Weekly, U.S. Department of Labor – Bureau of Labor Statistics, University of Miami Health System.