Finding happiness through the life balance wheel method.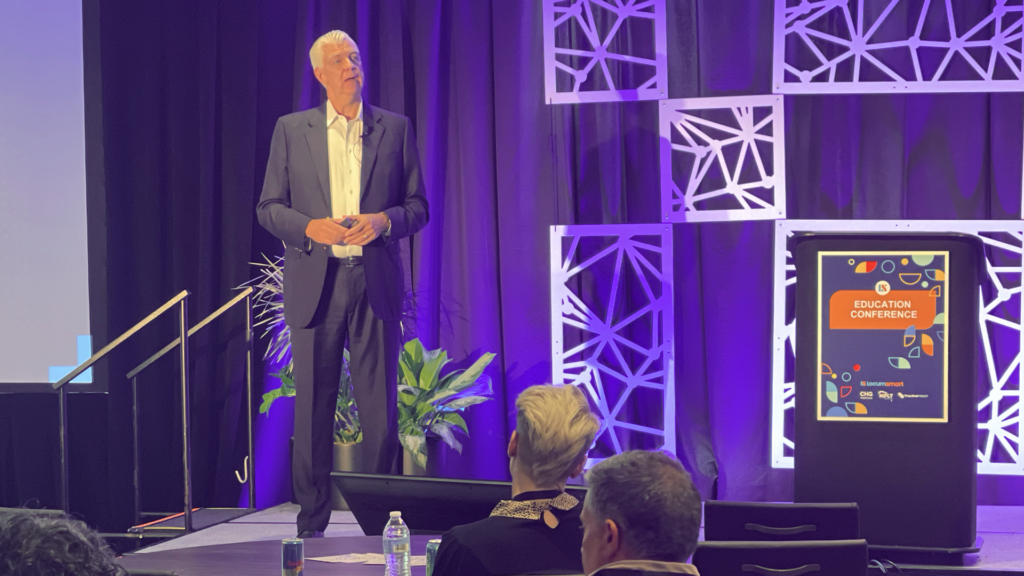 "Fine, I'm fine." is what most people will tell you when asked how they're doing. Tim Fischer, President of Jackson + Coker, shares moments like this are an opportunity for leaders to dig past the surface and ask – "No, really. How are you?"  
It's true that individual priorities and attitudes have shifted since 2020. Recent data from the Pew Research Center and Gallup confirms what many feel – people are searching for greater meaning in a post-pandemic world. 
Pew surveyed 10,282 Americans to discover how their feelings shifted during and after the pandemic. One in ten respondents noted a greater appreciation for life and shared that "putting in long hours at work" and "being defined by [their] job" were less important than before. 
Gallup's 2022 Global Emotions Report reveals the Negative Experience Index, one of the ways they measure happiness, hit an all-time high score of 33. They also found that four in ten adults experienced a lot of worry (42%) or stress (41%). 
"Our emotions influence our decisions, actions, and even our cognition – sometimes for the better, sometimes for the worse," says Gallup CEO Jon Clifton. 
Employee stress also hit a record high with nearly half of U.S. healthcare workers are planning to leave their jobs by 2025. The healthcare industry is facing its own unique stressors including a projected shortage of 94,000 physicians over the next five years*. The scope of what we are experiencing can be overwhelming, but J+C's president feels there is a positive side to the data.  
If addressed with understanding and empathy, Fischer believes feelings of discontent can create meaningful moments that rekindle hope, alleviate stress, and increase morale. "This is also relevant for all physicians, advanced practitioners, and client facilities we support through locum tenens," he notes. 
Work-life balance has evolved past being a catchphrase. Data supports the need to use an approach that incorporates building strong relationships, growth opportunities, and life balance measures for employees, especially physicians and advanced practitioners.  
Fischer shares his life-balance method for supporting J+C associates. His life balance wheel helps associates make positive choices for themselves. 
"Imagine a bicycle tire with six spokes on it. At J+C, we discuss these six spokes a lot. The spokes can be different for everyone. What is important is that they are the six most important categories in your life. They tie an individual's mental health and well-being," says Fischer. 
"It sounds simple, but the most difficult part of the Life Balance Wheel is keeping a gratitude journal. Many people begin, but experience has shown me few maintain the practice," he says. "When you do this every day – and this is something I do – it helps support mental health. Invest time each day to write down your spokes, your priorities, and all the things you're thankful for in life." 
Fischer shares that the key to balance is having a method to measure progress and a consistent effort in trying to keep life in balance. "Life is never perfectly in balance. If someone is intentional in each of the areas that are important and in reviewing their goals, the level of success is increased," he says. 
These small steps create a roadmap to happiness, which can help spark hope, making the workplace and the world a better place.  
*Source: 3d Heath, Inc. 90K: The Shortage of Physicians Across the U.S.
Discover how people are at the heart of all that we do.