How technology is proving a temporary solution to increased demand.
Providers are struggling to keep up with patient demand for care – especially obstetrics and gynecology physicians. In 2020, the need for OB/GYNs grew by 6 percent or 2,090 full-time providers. That translates to overworked staff in your hospital, but technology does offer some solutions.
Forty-nine percent of counties in the United States don't have an obstetrician or a gynecologist at all, which leaves 10 million women in the U.S. without care.
Demand for women's health care is expected to increase in states like Texas and Florida. These are states where the population growth forecast is high and the number of licensed providers is already below adequate levels. Additional demand may come from Hispanic women, as well as minorities like American Natives, Pacific Islanders and Alaskan Natives who live in remote or underserved areas of the country.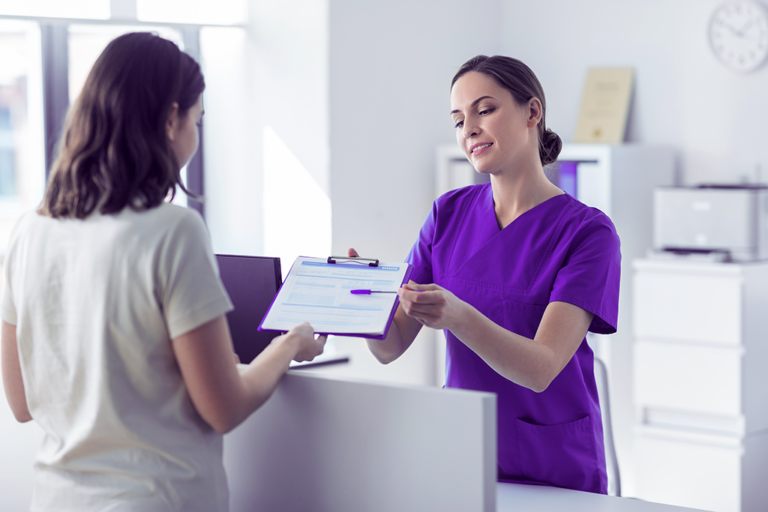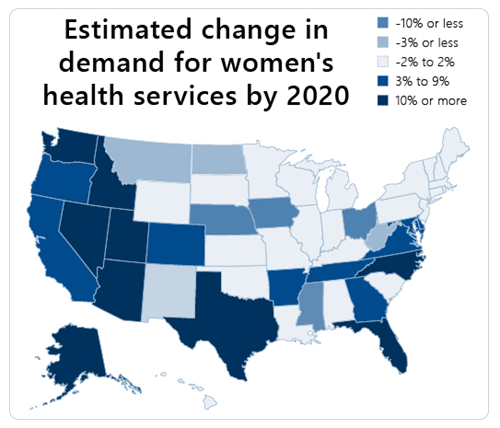 No hospital or group has one definitive solution for the obstetrics and gynecology physician shortage problem. But technology might have a short-term answer. Mobile doctors' offices are becoming popular as providers look to extend their reach to newer patients and lower the costs of clinical healthcare.
OhioHealth implemented Wellness on Wheels (WOW), bringing care to 3,500 women and children, regardless of their ability to pay. Through WOW, the infant mortality rate is 5.2 per 1,000 live births – a number lower than the nationwide rate.
Pregnancy-monitoring virtual visits are in use by some clinics, whereby women utilize home monitoring supplies to track fetal heart rate, maternal blood pressure and fundal height. Outcomes have been similar between traditional prenatal care and telemedicine prenatal visits.
Sources: MobileODT, National Institutes of Health, OhioHealth.
Recruit top talent during a physician shortage.