Rewarding our partners for giving back to their communities.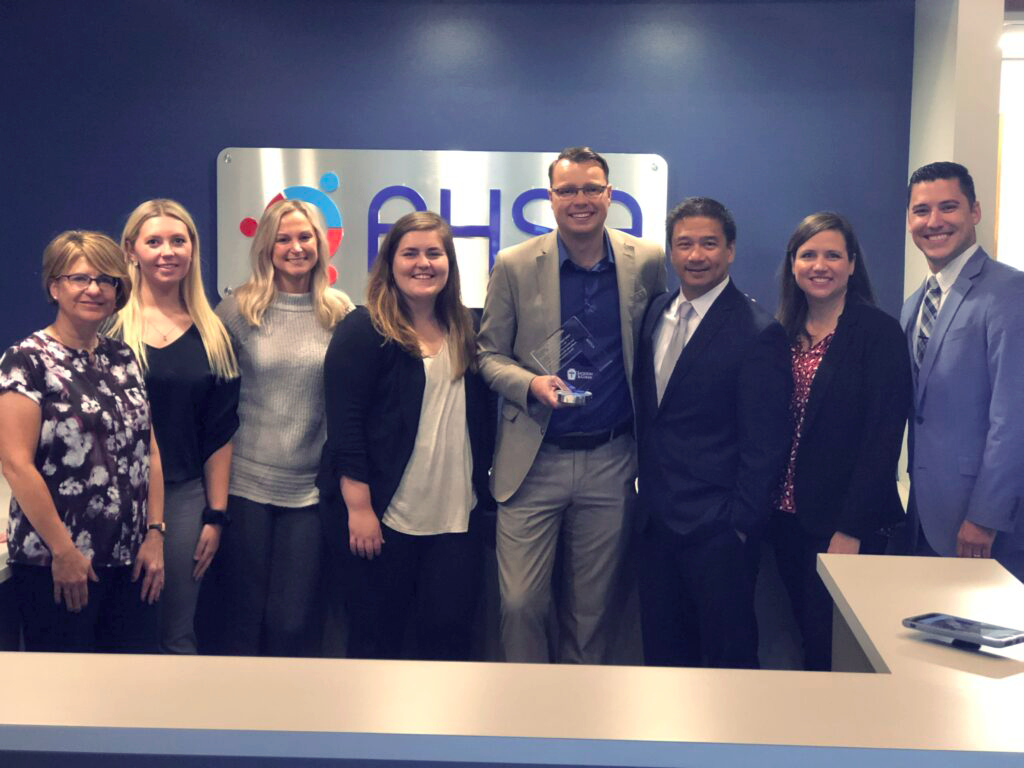 For more than 15 years, AHSA has been helping communities get the healthcare providers they need. As a Managed Service Provider (MSP), AHSA streamlines healthcare staffing, reduces staffing expenses and increases efficiency. All of this makes it easier to get providers to the facilities that need them most.
Jackson + Coker works with AHSA to staff top physicians and advanced practitioners at AHSA's partner hospitals. In the past few months, providers we work with have seen more than 700 patients through the AHSA system in four surgical subspecialties.
Because of its commitment to helping enhance patient outcomes, Jackson + Coker chose AHSA as the Community Impact Award winner for Second Quarter 2019.
Jackson + Coker's Community Impact Awards program honors our partners who go above and beyond to create a better experience for patients and to increase access to care. We're proud to work with organizations like AHSA.
As part of the recognition, Jackson + Coker awarded AHSA staff with a $1,000 donation for a charity organization of their choosing. AHSA has chosen to give the funds to Little Hats, Big Hearts, a program through the American Heart Association that raises awareness of congenital heart defects and what we all can do to prevent them.
Representatives from Jackson + Coker traveled to Traverse City, Michigan, to meet with the AHSA team and present the award plaque and donation.
To read about how you can make a difference with Little Hats, Big Hearts, click here.
Read about the previous winner, Champlain Valley.