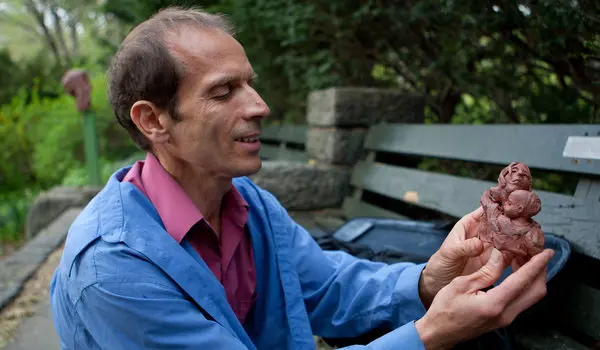 Dr. Peter Bulow shapes both heads and minds within them.
That's because he's an accomplished sculptor, drawing inspiration for his busts from people he meets on the New York subway. And he's also a psychiatrist, who has conducted research on depression and has helped many patients through locum tenens service.
Dr. Bulow's path toward becoming a physician may be a bit unorthodox – as he teetered between studying biology and arts in school, ultimately receiving both a medical degree and Master of Fine Arts.
His studies of people he came across on the subway caught the interest of The New York Times.
Strangers going about their daily routines get memorialized in Dr. Bulow's pieces. While on the train, he created close to 400 mini-sculptures of the people around him – young couples, shift workers dozing. Twelve he made into full-size statues to display in Fort Tyron Park.
As the son of a Hungarian mother and German father who escaped the Holocaust, his work has often focused on that part of history. He was once commissioned by the International Raoul Wallenberg Foundation to sculpt five bronze portraits of people who saved Jews.
His art always reflects his fascination with the human mind. Dr. Bulow's piece "Alzheimer's Madonna" was featured on a cover of The American Journal of Psychiatry.
He told The New York Times:
"You don't really know anything about a person by looking at them, and yet there's something fascinating about trying to sculpt people or paint people. Ultimately, you can't do it. Even if I did the same person all my life, the same portrait over and over, I would never really get them. It's ungraspable. That's what's fascinating about it."
Read more about Dr. Peter Bulow's work as a psychiatrist and sculptor here.