Changing your career path to fight burnout.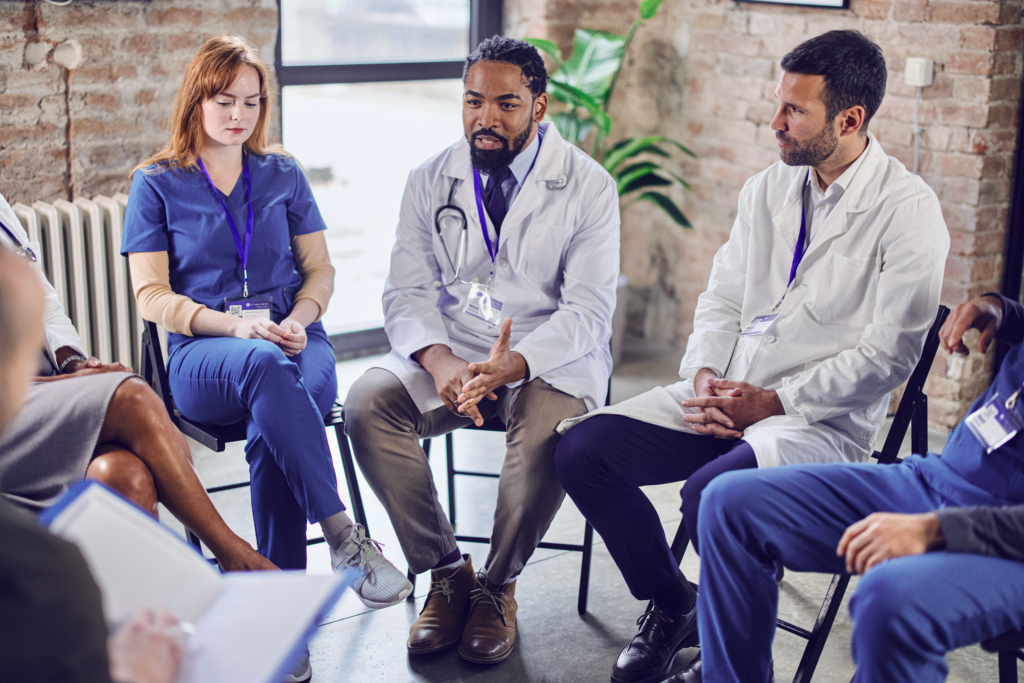 If you're a physician or an advanced practitioner such as a CRNA, you already know that burnout is a real problem in the medical community.
But have you considered solutions for physician burnout?
We've talked to healthcare professionals from all walks of life, and we've noticed that a change in your career path can help you fight the effects of burnout. Before you quit your job to start over in your second dream job as a rock star or professional football player, consider these strategies.
#1 Assess your current practice.
Is your environment the source of your career woes? Here, Dr. Mark Linzer, who studies physician burnout, explains how a chaotic practice or being in the wrong place culturally can cause you undue stress.
"People tend to think it's the patients that always stress [providers] out, but actually, it's the opposite," he said. "What burns them out is caring for patients in a high-stress environment. Change the environment and you'll change the overall quality of care."
#2 Switch to a position in telemedicine.
For Dr. Sylvia Romm, her 12- and 24-hour shifts as a hospital pediatrician "took a toll on [my] emotional and physical health," she said in a piece on KevinMD.com.
Telemedicine was the answer she was looking for. She joined an online physician group and is able to log on and care for patients as it fits her schedule – truly working where and when she wants. She says telemedicine has made her – and her patients – healthier.
#3 Consider locums.
Psychiatrist Dr. Fred Moss credits a move from private practice to locum tenens work as the factor that kept him in medicine.
Burdened by the stress of managing his own practice, he thought about closing up shop and moving out of the country. Then he got a call from a recruiter at Jackson + Coker who helped him get his first locum tenens job, a way he could practice without mounds of paperwork and facility overhead.
"What he was offering me sounded nearly perfect: the chance to keep practicing medicine – to help people – while eliminating the strain of owning my own practice."
Don't let yourself get burned out. Now's the time to take charge of your career in a way that works for you.
If you're a hospital administrator looking for information on reducing physician burnout in your facility, click here.